Croatia is one of the best sailing destinations in the world. Sail to four of Croatia's most popular Adriatic islands—Hvar, Vis, Korčula, Mljet. Enjoy the sea breeze and sunshine as you relax and delight your senses onboard your private yacht, stopping along the way to swim, snorkel, and explore charming coastal towns.
Brief Itinerary
Day Highlights Overnight
Day 1: Welcome to Split! Split
Day 2: Sail from Split to Hvar Island via Pakleni Islands Hvar Town
Day 3: Sail from Hvar to Vis, Stiniva, Blue Cave Vis Town
Day 4: Sail from Vis to Korčula, Ščedro, Green Cave, Moro beach Korčula Town
Day 5: Sail from Korčula to Mljet, explore nacional park Mljet Town
Day 6: Sail from Mljet to Dubrovnik, Elafiti Dubrovnik
Day 7: Sail from Dubrovnik to Split, stop Komiža Vis Split
Day 8: Check out … Split
Notice: Option 2. Montenegro on Day 6, visit Tivat and Kotor. And on day 7. Dubrovnik explore city. One way option Split -Dubrovnik.
Detailed Itinerary
-Day 1.
Arrival in Split
Welcome to Split! Your journey starts here, in Croatia's second-largest city. Meet you at the airport and bring you directly to your yacht at the base marina in Split.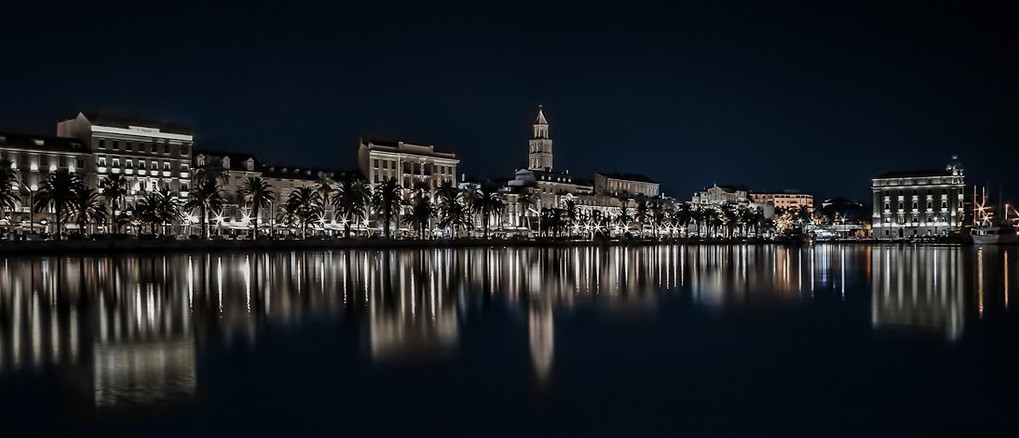 -Day 2.
Sail from Split to Hvar Island via Pakleni Islands
In the morning after breakfast, you will be starting this exciting Adriatic journey. Pull up anchor and sail to snorkel and swim the bays and inlets of the Pakleni Islands archipelago as you make your way to Hvar. They are known for their beautiful beaches and crystal clear waters, perfect for walking and trying out the local cuisine.
Next, you'll continue the short distance to Hvar Town, where we'll spend the night, anchored in the Hvar harbor. Hvar town will delight you with its culture and world-famous nightlife. Depending on timing, you might like to explore some of Hvar Town's highlights: the 13thcentury walls, the 16th-century Španjola Fortress, and the main square anchored by the
Renaissance-era Cathedral.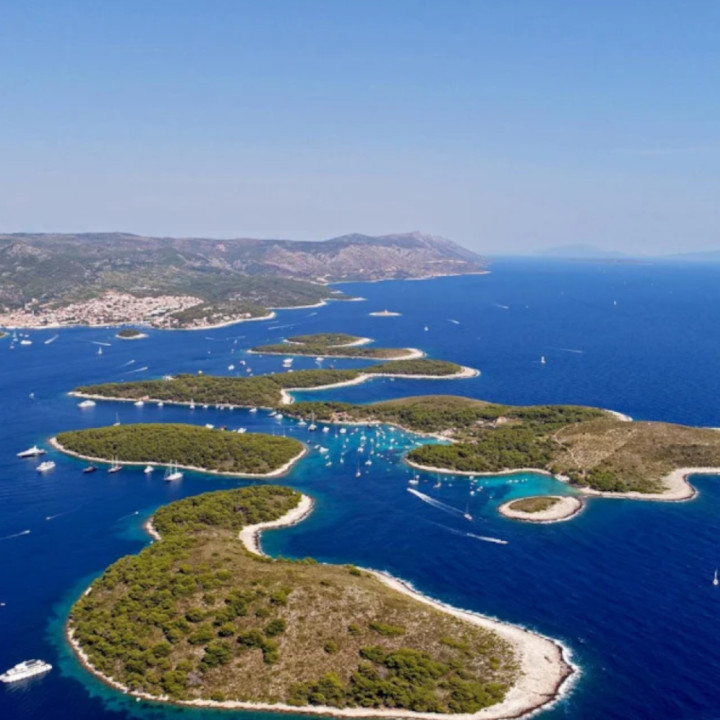 -Day 3.
Sail from Hvar to Vis Enjoy your lavish breakfast as we sail north leaving Hvar and heading towards Vis, a small beautiful island with extensive vineyards, numerous spectacular and secluded bays, sandy beaches, and crystal clear water. We'll spend the night at Vis. Leaving Hvar we'll sail to the east coast of Biševo Island, a popular destination, to see the iridescent blue waters of Modra Špilja (Blue Cave). Also stopping at Stiniva – definitely the most popular and the most beautiful beach at the Vis.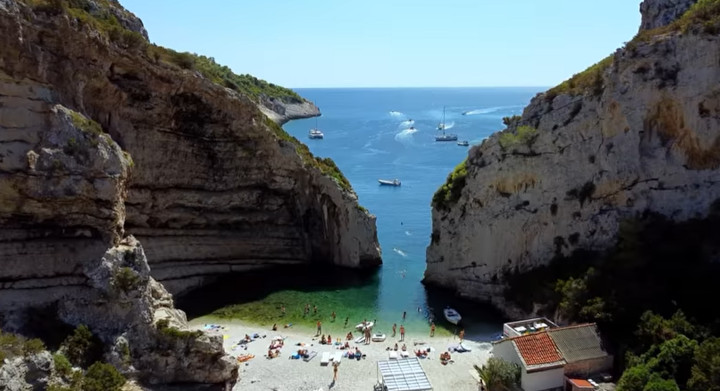 -Day 4.
Sail from Vis to Korčula, Stopping at Green Caves, Šćedro, Moro Beach
We'll sail to the nearby small island of Ravnik off the southern coast of Vis to swim inside the Green Cave—a special treat as we aren't allowed to do so in the Blue Cave. Then we will stop at the island Šćedro (natural bay). Wich has been listed as a protected landscape in Croatia since 1968. The beauty of Šćedro lies in its indented coastline and abundant plant cover with the typical Mediterranean combinations of woodland and undergrowth.
The next stop to swim and enjoy will be Moro beach. Unexpectedly for a lively beach bar, the food here is genuinely good, offering classic Dalmatian snacks of high quality as well as more ambitious dishes such as homemade kinds of pasta. When it's time we'll sail for Korčula Town on the eastern tip of the island of the same name, where we'll dock for the evening. If there's interest, take some time to discover Korčula's numerous restaurants, taverns, shops, and bars as you roam the maze of gray stone houses, alleys, churches, and squares.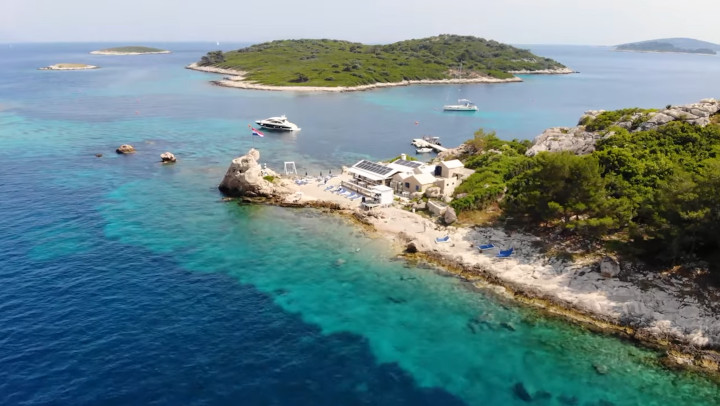 -Day 5.
Sail from Korčula to Mljet
On 5 morning we will sail into the greenest island of Mljet and the beautiful national park Mljet. Where we'll spend the night. This is the dolphins' route. Mljet is an island of wild beaches and hidden bays, Dalmatian flavors, and fragrances. You have to try their cuisine in one of the small fishermen's rural restaurants. Bike ride – true national park…..swimming… relaxing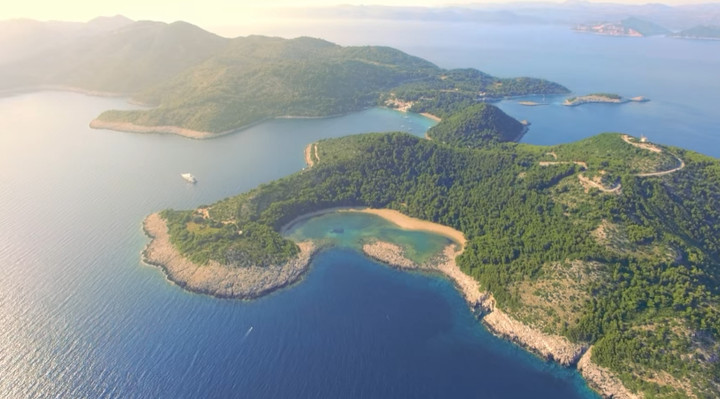 -Day 6.
Sail from Mljet to Dubrovnik
Dubrovnik's old city walls Often referred to as the "Pearl of the Adriatic," Dubrovnik is a world-renowned city of exceptional charm. Take some time to explore its 16th-century stone walls, including the Minceta, Lovrijenac, and Revelin fortresses, visit Onofrio's Fountain and the Church of Saint Blaise (St. Vlaho), and stroll along the limestone-paved Stradun, Dubrovnik's main street to get your bearings. Dubrovnik also offers excellent nightlife and some of Croatia's best restaurants and wine bars. Depending on when we arrive, you may have time to hop aboard a cable car and ride to the top of Srđ Mountain for stunning views of Dubrovnik and the nearby Elafiti Islands. Here you can explore the 19th-century Fort Imperial (built during the Napoleonic Wars) before stretching your legs and walking back down the hill, enjoying views of the city below.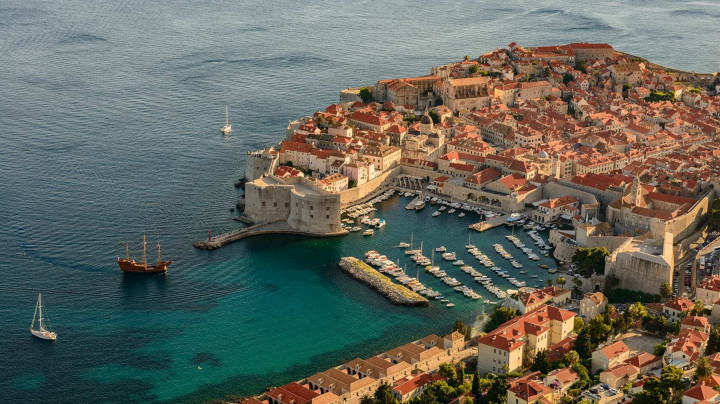 -Day 7.
Sail Dubrovnik-Komiža -Split
Last day, so we will sail back to Split, stopping for lunch and swimming, and explore Komiža small town on island Vis. Locations where the musical Mamma Mia 2 was filmed. That's right – it was filmed in Croatia, although the story actually happens in Greece A charming little fishing town of Komiža is situated at the bottom of the Hum hill and it's surrounded by beautiful pebble beaches. Besides fishing and tourism, it is known also for winemaking. Traditional fishermen boats in the harbor, called Falkuša. These vessels were designed especially for the long expeditions at the open sea. Komiža is considered a cradle of fishing in the Adriatic.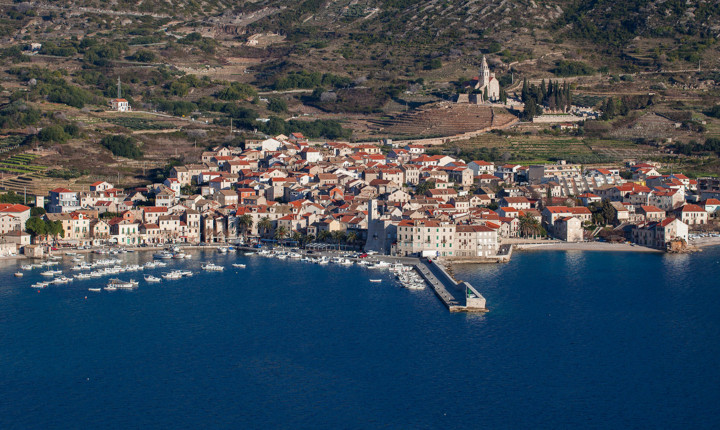 -Day 8.
Check out It is time to say GOODBYE …… but only until next time, since we are sure you will like your week of sailing the Croatian islands so much that you will definitely come back.