At the junction of the Split and Dubrovnik waters, an attractive island microcosmos popularly called – Korčula's škoji.
It's about a labyrinth of 20 islands that many sailors like to visit, but also the local population. On the west side, this piece of paradise carefully guards the town of Korčula, surrounded by imposing walls and towers, while Easterners are welcomed by Lumbarda, a Greek colony from the 4th century BC.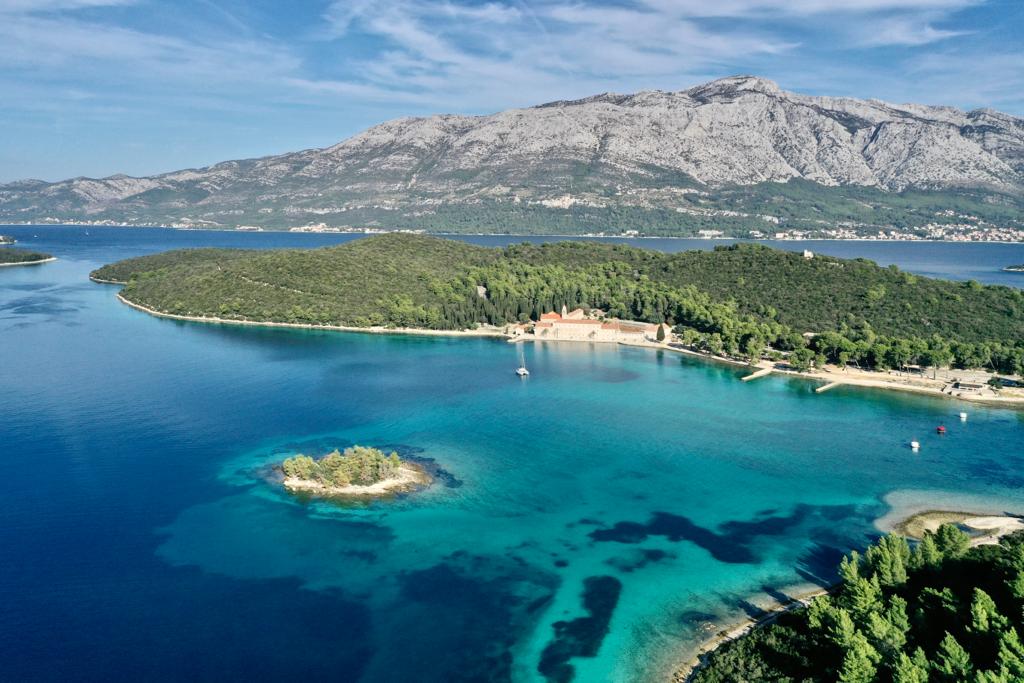 Badija is the largest island of this charming archipelago with a striking Franciscan monastery.
The popular anchorage, located on the south side of the island, offers excellent
protection from the storm if you tie the stern lines to the shore. Around the whole island is
a pine-arched promenade and deer also live there.
Quite often many of these elegant animals gather next to each other
of the monastery and, to the delight of visitors, guests can eat from their palms.
Vrnik is the only inhabited island of the archipelago and its beauty is already visible from afar
magnetically attracts sailors. It is known for its quarries and stone quarries.
Vrnica stone was used to build Korčula, Dubrovnik, Aja
Sofia, Venice, Budapest, Zagreb, the White House… In recent years
this miniature island becomes a fashionable meeting place for a small number of lucky people and
excursionists who like to enjoy privacy and pristine beauty. Along with his
southern coasts, completely protected from storms, and larger yachts are happy to spend
a caring night. The most attractive anchorage of the archipelago is represented by the turquoise lagoon
near the island of Stupa. Considering that it does not offer good protection from any stronger
wind, it is the first choice for daily swimming. However, during the bo-
nace sailors are happy to spend a romantic night at Stupa, tied to a buoy
or a pontoon, in front of Moro beach Stupe. A special charm to this exclusive
the beach bar, in addition to the unique ambience, is provided with tempting deckchairs.
Blend in with the natural vibration of this mystical place, and
after equipping yourself with a mask and fins, be sure to immerse yourself in the magical beach
the atmosphere that surrounds it. The islet of Majsan, then Planjak, Sutvara, Gubavac
they are adorned with small beaches, fairy-tale peace.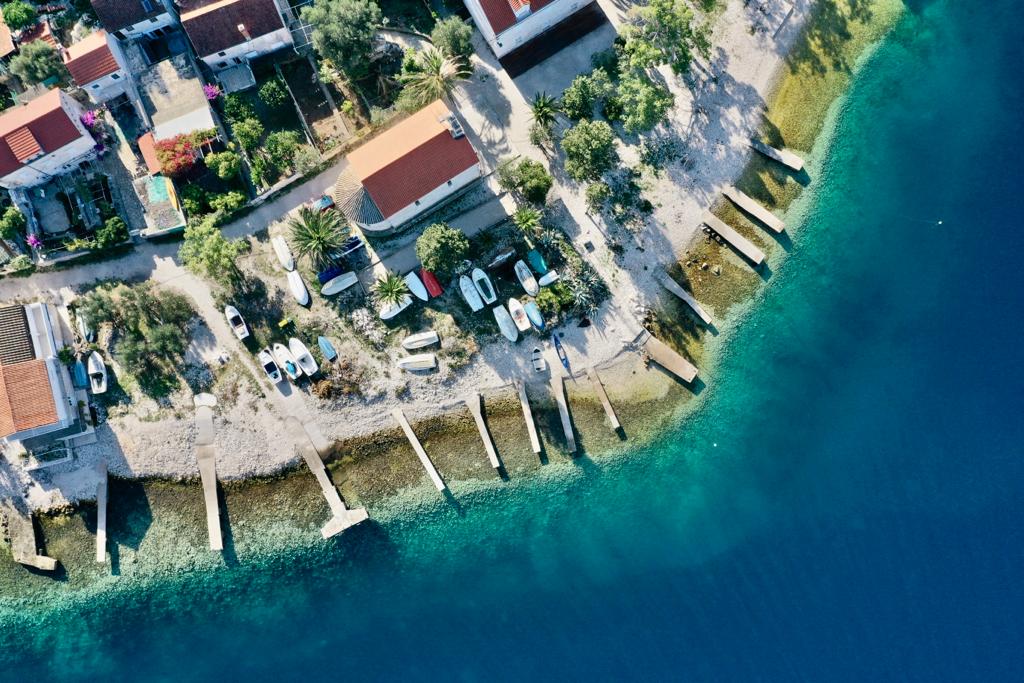 A few lucky sailors often spend the whole day having the chosen island all to themselves. What
could you wish for anything more special and beautiful than that? Sailors should know that speed
navigation in this beautiful part of the Adriatic is limited to four knots, as
and that one should watch out for several, mostly marked, underwater cliffs.
In addition to sailors, the shores of the archipelago are also gladly discovered by numerous enthusiasts
kayaks, which are especially nice to see along its shores. You should keep in mind that here almost all winds can blow strongly, especially Bura
when it "rolls down" from the 961-meter-high St. Elijah, the mountain guardian
Pelješac peninsula. Jugo and mistral occasionally also blow hard
this part of the 'Korčula Sea'. This is confirmed by numerous kiters and surfers that regularly decorate the Pelješka canal in summer with amazing stunts.
This water area is also known for its delicious sea urchins. It's nice to know to recognize the edible ones. All you have to do is
cut them in half and sprinkle the spawn with a few drops of lemon juice, well indulge yourself in the nirvana of this sea taste.